Dr. Melissa Luhrs, Clinic Director and Founder
Having a Healthier Life With Chiropractic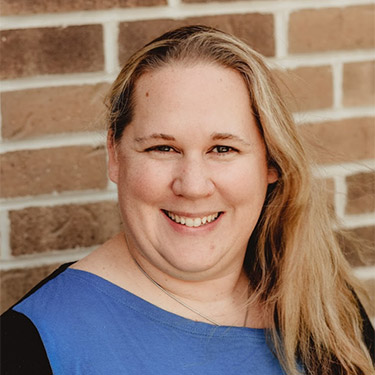 As a child, Dr. Melissa was constantly sick. Frequent sinus infections and a sports injury from swimming led her to see a chiropractor. The positive experience left her considering a career in health care. Over the years, it became apparent to her that chiropractic was the right choice.
Education and Professional Qualifications
Dr. Melissa enrolled at Palmer College of Chiropractic Florida. There, she earned a Doctor of Chiropractic. Over the years, she has undertaken additional studies. She holds a diplomate in neurology. One of her most memorable patients was a quadriplegic. Unable to move at first, the patient regained control of their limbs. They could even walk with the assistance of a cane.
Her additional qualifications include a certificate in Functional Analysis Chiropractic Technique (FACT). She holds a certification in the Webster Technique from the International Chiropractic Pediatric Association. Additionally, she is a Certified Chiropractic Extremity Practitioner.
Making the Most of Life in McFarland
In her spare time, Dr. Melissa enjoys being in the great outdoors. She and her husband like to hike, camp and travel. She has a goal to make it to all the national parks. Every year, they take a road trip and travel to various sites around the country. She is a member of the The Chiropractic Society of Wisconsin, the McFarland Chamber of Commerce and the Madison Business Forum. She also enjoys working out at Burn.
You'll find that Dr. Melissa wants to be your health advocate. She has been diagnosed with two different cancers. Overcoming these challenges has made her want to support others who are struggling. That's why she chose the name Health Journey Chiropractic for her clinic.
Book Your Time With Us!
If you'd like to find out more about what Health Journey Chiropractic can do for you, contact us today! We can schedule you for a same-day appointment. You can also stop by for a walk-in visit at your convenience.
CONTACT US

Dr. Melissa Luhrs | (608) 838-1203