Dr. Alexandria Quick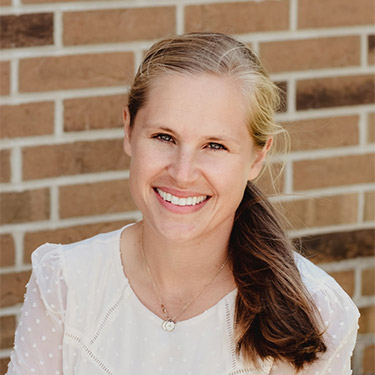 McFarland-area families have a chiropractor with a gentle touch. Dr. Alexandria optimizes your health without drugs or surgery. As a mother of two, she has a special interest in pregnant mothers and their newborns. "It is an honor to provide a natural alternative for mothers and growing infants. I love the fact that chiropractic honors the inborn wisdom of the body."
Switching From the Medical to the Natural
Providing an all-natural approach to health is ironic. Dr. Alexandria was on track to become a pharmacist. She knew she wanted to enter the medical field because of her interest in health.
After exploring pharmacology, I realized I was more attuned to natural health. That's when I remembered my own experience with chiropractic. I then decided to enroll at Palmer College of Chiropractic in Davenport, Iowa."
It was there that Dr. Alexandria encountered a professor that inspired her current practice style.
"She was professional but fun. She had a way of making the complex simple. She inspired confidence. It made the people around her feel safe and cared for. That's what I've tried to model in my own practice."
After graduation, Dr. Alexandria practiced in Illinois. But with their first child on the way, she and her husband decided to move closer to family here in Wisconsin.
Providing a Gentle Approach for Kids and Seniors
As her family grew, it sharpened Dr. Alexandria's interest in pediatrics. It inspired her to get extra training. The result? Achieving Diplomate status with the International Chiropractic Pediatric Association (ICPA).
"It was a grueling program. There were seminars, research projects and lots of work with actual patients. But it was worth it. Being equipped to serve the special needs of newborns gave me a lot of confidence."
Dr. Alexandria's other focus is the elderly. She adapts her approach to the specific needs of each patient. Both her youngest and oldest patients need a sensitive, gentle touch.
Enjoying Active Family Time
When Dr. Alexandria isn't in with your family, she is likely with her family. You'll find them outside, at the park, living a healthy, natural lifestyle.
Schedule a Consultation
Contact us today to book a no-obligation consultation with Dr. Alexandria for you, your baby or your entire family.

Dr. Alexandria Quick | (608) 838-1203