About Us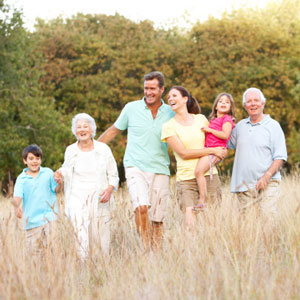 Clinic director and founder Dr. Melissa Luhrs is from McFarland and she attended chiropractic college in Florida. She then opened a practice in Crystal Lake, Illinois in 2008. Four years later, it was time to return home and she opened McFarland Family Chiropractic, now Health Journey Chiropractic, which serves our community with natural health care.
Welcome to Our Family Practice
Dr. Melissa see's patients of all ages. Her studies and background have given her the expertise they have in caring for moms and children. If your family or your child is struggling, our team is here to help you. When you become a patient at our office, you'll learn how to live a better life.
Understanding the Power of Chiropractic
Most people associate chiropractic with pain relief. Dr. Melissa was no different. She first discovered chiropractic to get help with a swimming-related injury. When Dr. Melissa decided to attend chiropractic college, she was surprised to find out that there was more chiropractic could do. It would've helped with the chronic ear infections she fought during childhood, too. As Dr. Melissa graduated and began practicing, she was amazed to find out that chiropractic isn't just for pain and sickness. Her journey with chiropractic feeds her passion for the natural healing profession. "I'm still surprised, on a daily basis, what chiropractic can do for peoples' lives!"
Get Started Today
Find out what it's like to move better, breathe better and feel better. Contact Health Journey Chiropractic today to schedule an appointment! We accept insurance and are in-network providers for many plans.
CONTACT US

About Health Journey Chiropractic | (608) 838-1203